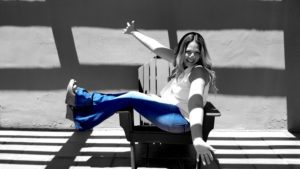 I am so excited to be writing a post about how Married By His Grace Blog is officially launched! My name is Carmen and I am a new blogger to this great big world of Blogging! So excited to be part of the community and even more excited to write about my passion; God and all His dying love for us and of that being the focal point of our lives! Serving God is a lifestyle! To get to know me a little better, please read my About Me page which you will also find my mission and my purpose for MarriedByHisGrace.com.
---
My Goals for 2016:
---
My goal for Married By His Grace Blog for the remaining of 2016 is to grow more into His Word. As an author for this site and as a contributor of writing about His mercy and grace, my responsibility is making sure I am staying connected with the Lord by growing in His Word daily and consistently building a relationship with Him. When I write my words my desire is to be solely directed by Him.
---
Another Goal……
---
Before I started my own blog, I had found and followed quite a few Christian Bloggers that I really enjoyed and loved what they had written for the Lord and for all readers to see. I was able to read their passion for Christ and feel their sincerity of wanting the Word of God to touch someone's heart as they read the words they had written. Each one having a different genre and ministry that they are writing for and about.
Its amazing how many Christian bloggers are out there trying to spread the gospel to mothers, fathers, youth; to encourage, to teach, and just to give godly love through words. This encourages me. It has motivated me to continue to blog myself many times already with the very short time I have been trying to start my blog. On the days I need a pick me up because I feel like I will never get a hang of all this technology stuff, I open up my Pinterest account, type in the words "Christian Bloggers"  and I look through the pins as if its my library for a good book. Once I choose one I usually cuddle up to the corner of my sofa and begin reading the bloggers site as if its a novel. Through this, there are many I have fallen in love.
So…my goal that I have so much excitement about is to share more posts and pins of other Christian bloggers out there. Every month outside of my own writings and posts I plan to have at least one post per month that will share a minimum of 5 other Christian bloggers posts that has touched my heart, opened my eyes to something new, or even just gave me something to laugh about. Believe or not there are some Christian bloggers out there that makes me laugh so hard because of their humorous honesty. There's a few I wish I could meet and sit for hours laughing and drinking coffee with!
---
Declare His glory among the nations, His wonders among all His people.
Psalm 96:3
---
This blogging world is pretty big and probably feels like we can get lost in the small part of social media we are in, so by supporting one another and sharing each others posts can be encouraging and motivating. I want to be able to give back to the bloggers that is spreading the Word of God.
The posts will include who the blogger is, their site name, what post touched my heart and why. Plus a link that will take you back to their originally post.
I will Not alter, crop, or change anything from the bloggers post or website. This is not my intentions nor is it my integrity. I will seek each blogger before doing so to let them know I am interested in posting their link due to the fact that I want to be part of spreading the wonderful words they have written.
Eventually, I plan to do the same thing with E books written by Christian bloggers. So excited to start that once I have more time after setting MarriedByHisGrace.com all set up.
---
Brothers (and sisters), pray for us.
1 Thessalonians 5:25
---
Please pray for the beginning of MarriedByHisGrace.com. Pray for me as a writer for Him and for my household as we all start a new journey together. Because no matter how much we try to do blogging when "we have time alone," our household still goes through it with us.
One more favor, Pin, Pin, Pin. Share, like me, follow me. Subscribe to my weekly Newsletters that will be starting Wednesday, June 1st 2016 and will continue every Wednesday thereon.
Thank you for taking the time to read my new blog! I hope to encourage you as much as you have encouraged me by reading the words I have written today.
Blessing,
Carmen